Estate Matters: Why a Clearance Certificate is a Good Idea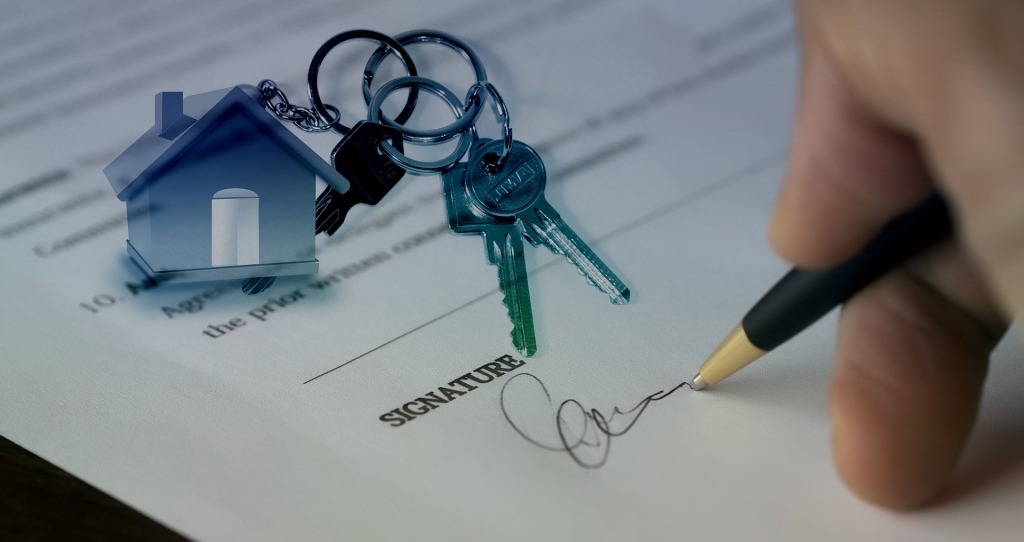 What is a Clearance Certificate?
Not everyone will be named as an Estate Trustee (Executor/Executrix) but for those whom this honour is bestowed, knowing about the Clearance Certificate may be invaluable. The Clearance Certificate is a little known but vital part of the estate settlement process. For the Estate Trustee, it can provide peace of mind and protection and for the estate beneficiaries, it can provide assurance that the amount they receive won't be in question in the future.
What are the Benefits to Having a Clearance Certificate?
confirms that an estate of a deceased person, corporation or trust has paid all amounts of tax, interest, and penalties owed at the time the certificate was issued
it can eliminate the risk of the Estate Trustee being personally responsible for amounts the deceased, estate, trust or corporation might owe to the Canada Revenue Agency (CRA)
CRA gives a clearance certificate to the legal representative of:

someone who has died
a trust or corporation that has wound up or been dissolved
Will a Clearance Certificate Protect Me From Debts and Liabilities?
Although Estate Trustees are not personally liable for debts and liabilities that existed at the time of the deceased's death, they could be held liable for debts and liabilities if they distribute assets out of the estate to the beneficiaries without making provisions for payment of all debts, including taxes owed to CRA. One way for the Estate Trustee to protect themselves is to apply for Clearance Certificates from CRA. Experts may recommend applying for several clearance certificates, one for the deceased, one for each corporation or trust and one for the estate of the deceased. As stated on the CRA website, "When the CRA issues a clearance certificate, it assumes that the information provided by the applicant is accurate and up-to-date. It does not mean that the deceased, estate, trust or corporation owes no further money to the CRA if more information comes to light later." Although the clearance certificate provides some assurances, it is not a guarantee.
When Should I Apply for a Clearance Certificate?
The Clearance Certificates should be applied for once all relevant tax returns have been completed, any outstanding balances and interest or penalties have been paid and the relevant Notices of Assessment have been received.
Case Study
Kelly has been named as the Estate Trustee for her Aunt Audrey, who recently passed away. Audrey died, leaving her estate equally to her six nieces and nephews. Audrey's estate consists of the following:
Net Worth
Assets
Value
Debts
Value
Home
$650,000
Mortgage
$225,000
RRSP
$475,000
Credit Cards
$4,000
TFSA
$56,000
Car Loan
$8,000
Stock Portfolio
$340,000
Savings
$12,000
Car
$38,000
Total Assets
$1,571,000
Total Debts
$237,000
Net Worth
$1,334,000
Having taken some tax courses in university, Kelly has an understanding of how certain assets are taxed differently from others. She knows that her aunt's home is exempt from the capital gains tax and that her RRSP will be taxed at the highest marginal tax rate, resulting in taxes owing of approximately $238,000. She believes that the TFSA won't attract any tax and doesn't think the savings or car will attract any significant taxes either.
Kelly understands that the stock portfolio will be taxed based on the difference between the market value at death and the book value. The book value shown on the most recent statement is $302,000 which doesn't surprise Kelly based on recent market conditions. Kelly calculates that the capital gains from Audrey's stock portfolio is $38,000, with only half of that amount being taxable at the highest marginal tax rate of 50%, resulting in tax liability of approximately $9,500.
Kelly feels pretty confident in her calculations and is getting pressure from the other beneficiaries to distribute Audrey's estate. To be safe, Kelly decides to keep back an extra $50,000 and after paying off her aunt's debts, distributes the remaining $934,000 between all six beneficiaries, herself included. Kelly eventually files Audrey's tax return and once she receives the notice of assessment, distributes the remaining $50,000 to the beneficiaries.
Kelly doesn't think her aunt's estate is overly complicated, so she doesn't feel the need to apply for the Clearance Certificate with CRA. What Kelly is not aware of is that her aunt had been very successful with her stock portfolio, but a year earlier had decided to move her stock portfolio to a new online brokerage service. As is common when stock portfolios transfer, the book value showing on the new statements is actually the market value on the day it transferred in. The true book value is only $80,000, meaning the tax owing is closer to $65,000. Six months after Kelly distributed the final $50,000, she received a notice of reassessment from CRA indicating tax owing of $65,000. She also discovers that because she didn't get a clearance certificate, she is personally liable for the overdue taxes and interest. Even though Kelly thought she had all the relevant information, she realizes now that she should have applied for the Clearance Certificate to protect herself. She knows now that it would have been an inexpensive insurance.
If you have questions about the importance of a clearance certificate, or if you need help with financial planning or investment management, our Wealth Management Team of experts can help.