To Lease or To Buy, Is It a Matter of The Lesser of Two Evils?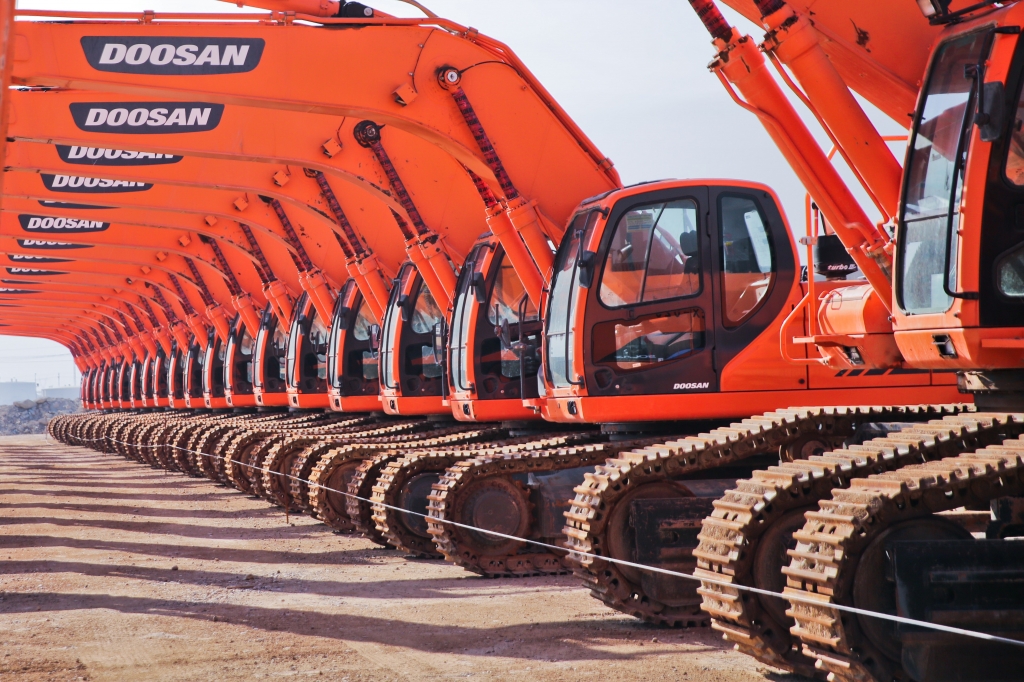 If you are a business needing to purchase new equipment, the question naturally arises: What is the best option, to lease or buy? Understanding the following key factors will help you decide.
Cash Flow
This is simply the money coming in and going out of your business. Should you not have the hard cash available to purchase outright the equipment you need, leasing becomes a source of financing rather than a purchase, which eases the company's major expenditures. A leased piece of equipment allows you to make fixed payments over a period of time – typically anywhere from 2 to 7 years. Rather than securing traditional bank financing, it is usually much easier to arrange lease financing as the leasing company owns the equipment, making it an asset for them, while you lease it until you can either purchase it outright, upgrade, or trade it in.
Interest Rate
When considering leasing terms whether with a traditional institution or a leasing company the interest rate always plays a factor. Although it is usually easier to secure lease financing, you may receive a better (lower) borrowing rate from a traditional bank lender, if your company's credit rating is not as high as required to secure a low rate with a leasing company. But beware, traditional bank financing comes along with expectations such as financial reporting and financial covenants which may creep your costs higher in order to remain compliant. You need to outweigh which option will be less of a burden financially, and doing research prior to your purchasing or leasing of the equipment needs to be done thoroughly.
Accounting and Tax Implications
This is always a nightmare for business owners, but we are here to help. Leasing impacts your business' accounting in different ways depending on the type of lease: operating or capital. If the lease is an operating lease, the company can expense the lease  payments and the interest rate without impacting the balance sheet. If it is a capital lease, the company sets up the leased equipment as part of its tangible assets and thus acknowledges there is a liability due to the overall minimum payments using the tacit interest rate. The leased equipment is considered an asset that is amortized over its useful work life, as the company owns it and the interest component of the payments is expensed. At first it may seem that either method of leasing wouldn't impact the financial statements, yet, creditors commonly look at the covenant of the current ratio, which is calculated by dividing the assets by liabilities. Problematically, with a capital lease, the asset (equipment) is recorded as long-term on the balance sheet and the  liability also has a current component, which represents the minimum payments within a year. Here is where the ratios are negatively impacted and concern arises if the company has a minimum current ratio as a covenant and is close to breaching it.
In terms of tax implications if the equipment is owned you deduct capital cost allowance (CCA) or depreciation for tax purposes. With a lease you get a tax deduction for the lease payments, but when you buy you get a tax deduction for the depreciation and interest if you secured a traditional bank loan to finance the purchase. Canada Revenue Agency doesn't differentiate between the two types of leases so regardless of what you opt for the tax implications are the same.
Things to Consider
Repairs and maintenance are dictated by the lease agreement, but purchasing allows you to establish your own maintenance schedule.
Typically leasing terms are planned to co-ordinate with the release of newer models, a great advantage for timely upgrades. Yet, if your equipment becomes outdated before the end of your term, you will be expected to pay termination fees, and if you have bought it you may need to sell, trade-in or scrap it in order to acquire something new.
Banks view leased equipment as a liability that can't be considered collateral for future loans if you need them; but if you purchase equipment it can serve as collateral. Therefore, the bank sees it as an unencumbered capital expenditure.
The greatest disadvantage of leasing is that it generally costs more long term than an outright purchase. Yet, if you have limited access to capital and can't purchase it is the better option. It allows for your capital to be accessible as opposed to tied up in a single purchase, but if your business has enough excess capital then purchasing is likely your best option.
You should however seek advice from your accountant if you are unsure of what is the best option for your business. Do your due diligence, be informed, choose wisely and do your sums so you know exactly what the total cost will really be.