COVID-19 Issues in Economic Loss and IRBs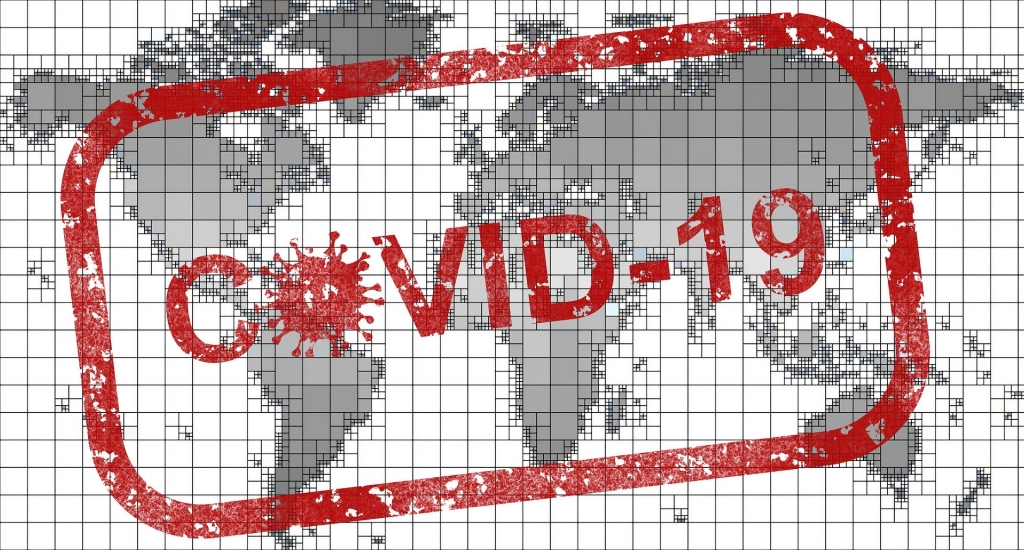 The coronavirus COVID-19 has affected all of us in many ways. Socially, mentally, and economically. But the affect will be different on each of us.
Many people are out of work, or are earning less than they otherwise would be. Fortunately, for many of these people there is, at least some, government assistance. Others are able to continue to work and are earning their full regular wages. Many people are seeing reductions in their income now. However, many others are able to continue work full-time now, due to pre-existing orders, but are not receiving many orders for new work. For them, their income may not have suffered yet, but it likely will in the coming months.
Economic Loss Calculations
Our Firm prepares economic loss calculations for people who have been injured (in a slip and fall, motor vehicle accident, or medical malpractice, etc) and can no longer work, or can't work to the same degree, because of their injury. Special consideration will have to be given in virtually all cases, with respect to COVID-19 employment issues. And these issues will have to be considered on a case-by-case basis. Some items to consider include:
How has the coronavirus restrictions affected the industry the person was working in? Many industries have essentially been shut down. Others have been only moderately affected. Some are able to continue working, but with significant changes to the way they do business and the number of people they employ.
If self-employed, how have the coronavirus restrictions affected that person's business? Have they suffered a loss currently, or will they suffer a loss at some point in the near future?
If the accident occurred before the COVID-19 outbreak, and the person is off work because of their injuries, we have to consider whether the person would have continued working through this time, or been off work? Further, if they would have continued working, would they have worked less hours, more hours, or about the same?
How long will the coronavirus restrictions affect the person's potential employment, or self-employment earnings? Will it be a short-term affect, until say September 2020 or January 2021, or will there be a much longer affect?
If the person was employed, but now isn't working and is receiving government benefits, such as the Canada Emergency Response Benefits (CERB), do we include those benefits as post-accident earnings?
There are no pat answers to these questions. We will want to discuss these issues, among others, with the injured party.
Income Replacement Benefits
The calculation of Income Replacement Benefits (IRBs) has some additional complications. If you have been injured in a motor vehicle accident you may suffer significant economic losses. The amount of IRBs you are entitled to receive from your auto insurance company is based on specific formula set out under the SABS Legislation. Although the legislation contains numerous complicated rules, the overall general approach to the calculation is essentially as follows:
The IRB you are entitled to is based on 70% of your pre-accident gross earnings, less 100% of any Other Income Replacement Assistance (OIRA) benefits (i.e. short-term disability (STD), long-term disability (LTD) and/or Canada Pension Plan (CPP) disability benefits) that you are entitled to receive pertaining to the accident. A self-employed individual can then add to this, 70% of post-accident losses that they incurred because of the accident. The resulting amount is limited to $400 per week (unless optional benefits are purchased) less 70% of any post-accident gross employment income earned. The benefit is payable for up to two years providing you suffer a "substantial inability to perform the essential tasks of" your employment, or beyond two years if you suffer a "complete inability to engage in any employment" for which you are "reasonably suited by education, training or experience".
In determining the amount of IRBs a person will be entitled to, some of the additional issues to consider include:
Under the SABS, will government assistance payments, such as the CERB, qualify as pre-accident income?
If the CERB does qualify as pre-accident income, then presumably it is also post-accident income. Does that mean that everyone receiving an IRB, has to have that benefit reduced if they qualify for a CERB?
If the CERB does not qualify as earnings under the SABS, do you have to consider it as OIRA? I expect you would not, as the amount is not being received "as a result of the accident".
If a self-employed person is sustaining a loss in the post-accident period, how much, if any, of the loss incurred during the coronavirus restriction period, is due to the "accident", as opposed to being due to the coronavirus restrictions?
Again, there are no simple, straight-forward answers to all these questions. Some of these issues may become more clear as we deal more with these calculations.
The professionals in the Financial Services Advisory Team (FSAT) at Durward Jones Barkwell & Co. LLP are able to help navigate these issues and more. If you have any questions or require assistance with such calculations, please contact a member of our team.