Congratulations to Terry Suess on being named a Fellow of CPA Ontario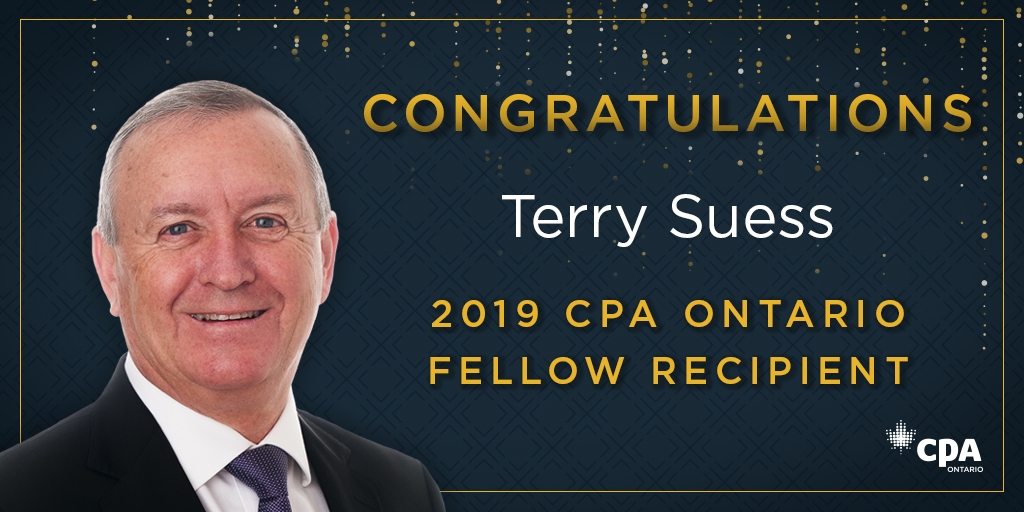 We are very proud to announce that Terry Suess has been awarded the prestigious Fellows of the Chartered Professional Accountants (FCPA) designation.
FCPA is the highest distinction that CPA Ontario confers upon its members.  It is a special honour that recognizes the value that the member has brought to the profession through significant career achievements and contributions to the community.
Please join us in congratulating Terry Suess on this significant achievement.