The Real Economy, Winter 2023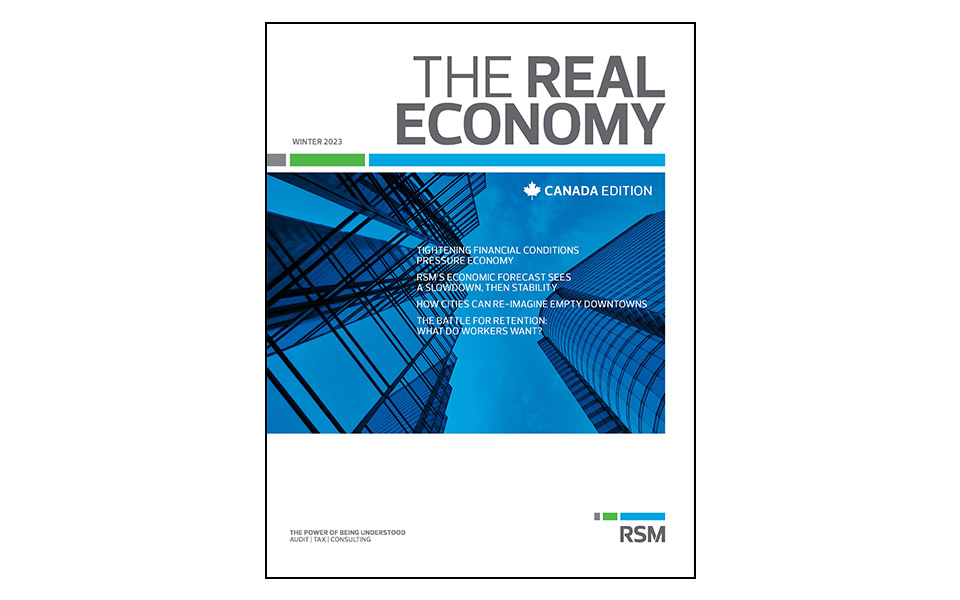 The Real Economy is a quarterly publication dedicated to providing the Canadian middle market with a clear picture of notable economic trends and issues.
Each issue of The Real Economy, Canada puts the Canadian economy under the microscope and provides insights into the key economic drivers, including inflation, interest rates, debt holdings, and government policy, as well as an overview of important industry sectors.
The Winter 2023 Edition includes:
Tightening financial conditions pressure economy
RSM's economic forecast sees a slowdown, then stability
How cities can re-imagine empty downtowns
The battle for retention: what do workers want?