Business Succession Series Article 3 of 4 – The Business Circle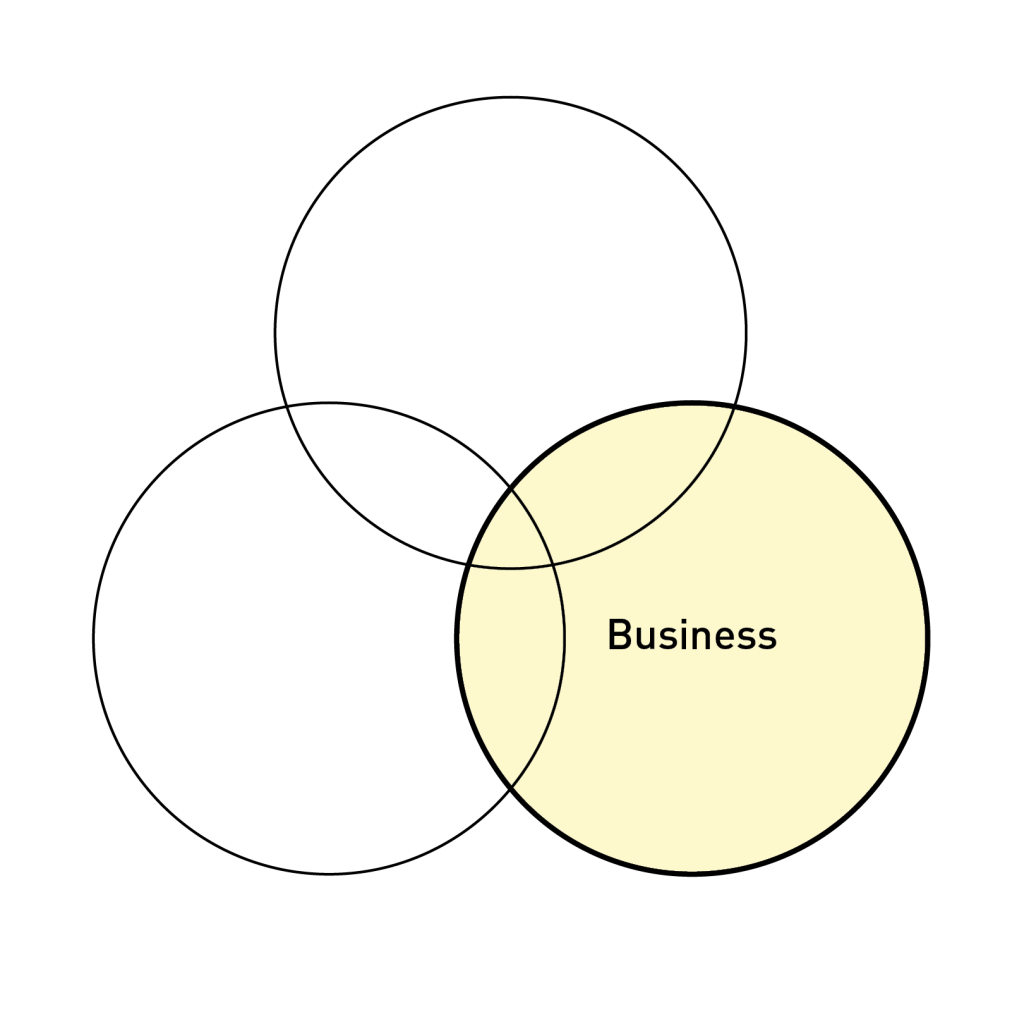 In my previous articles, I introduced the Three-Circle Model of Family Enterprises that is now commonly used by Advisors and we looked at the Family Circle a little closer.  In this article we will look at the Business Circle, some of the issues that arise and some suggestions for how to approach those issues.
As you will have learned from my previous articles, I like to use diagrams as a way of describing the circle being addressed.  This helps the Business Family with introducing a little bit more formality to their Family Business than what they currently have and keeps it simple for everyone to understand.
In the case of the Business Circle, I like to start with a Corporate Organization Chart.   A sample is set out below.
Many business families have not documented their corporate reporting structure and doing so is a very good exercise for them, often bringing some important issues to the floor and helping them get off to a good start by providing some clarity to each other on what everyone's roles should be.  It also often starts conversations regarding growth of the organization, what positions might be added or perhaps split up, and it is an opportunity to introduce segregation of duties in some cases to improve otherwise weak internal controls.
The next step is to ask everyone to prepare Job Descriptions – starting at the top!  This often is greeted with more than a little push back from the business patriarch / matriarch, providing an opportunity to talk about the importance of Job Descriptions as the start of a disaster plan for the organization since someone has to pick up the slack if a key person suddenly dies or becomes incapacitated.  It is also much easier to talk to your employees about preparing their own job descriptions once the senior personnel have already done them for their own positions.  I like to give everyone 2 very simple templates – the first to document what they currently do and a second one to make notes regarding what they think they really should do.  It's often a difficult process to get started, but a very valuable one once completed.
When everyone has prepared their job description and the Corporate Organization Chart has been updated, the Business Family often feels a high level of satisfaction that the time has been well spent and that another step has been taken towards formalizing the business and making it more ready to sell or transition when that day comes.
We have now looked at 2 of the 3 circles in the 3-Circle Model and a Business Family that has worked through the exercises will have at least started the road towards adding some formality to their business that will make them better prepared to sell or at least talk to a potential buyer if one shows up unexpectedly on their doorstep.
Our Firm works with many family businesses on transition and succession issues.  Please let us know if our Business Transition & Family Enterprise Advisory Services team can help you.