Financial Planning During a Pandemic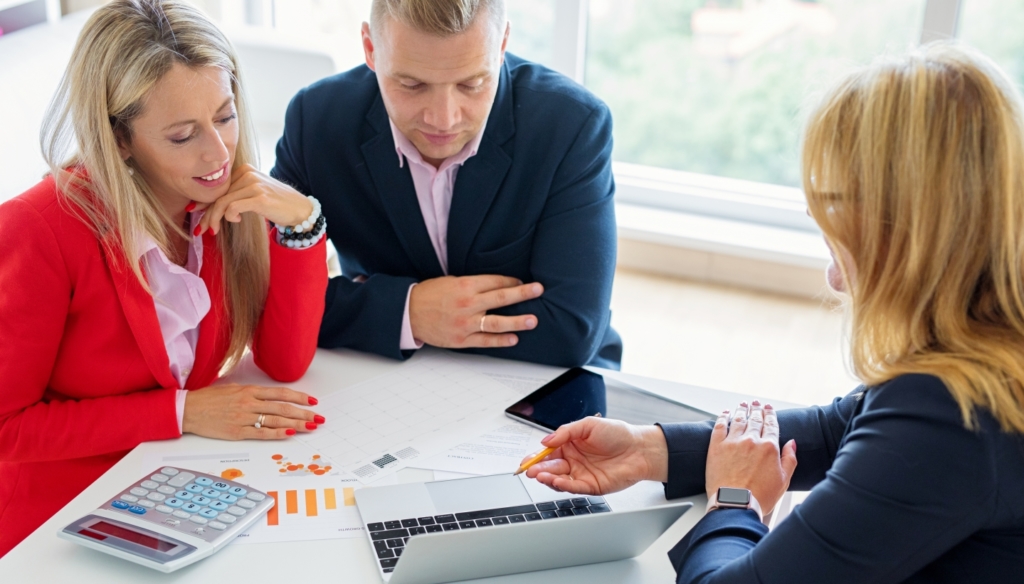 When the news first broke about the pandemic, most people were concerned with keeping themselves and their family members safe, ensuring they had enough food in the event of a food shortage, and of course making sure we had enough toilet paper to get us through the year, or in some cases the decade. Then as the world economies began to shut down and stay at home orders were issued, people were concerned about their ability to earn an income to provide for themselves and their families, at least until the various government programs were rolled out. Business owners then had the added concern of trying to figure out how they were going to stay in business or if they would have to close their doors for good. On top of all this, we had one of the most rapid declines in the stock market that we had ever seen. The news didn't help our stress levels either with 24/7 coverage of constant negative news. In addition to all the stress of worrying about our loved ones ( family and friends), our jobs, businesses, and retirement savings, there didn't seem to be much good news out there, but we Canadians are a resilient lot. We dug in, donned our masks, social distanced, became resourceful, helped out our family, friends, and neighbours and made it through the worst of it. Now we are in recovery mode, reopening closed businesses, returning to school, and resuming our regular activities, at least in part, even if the way we are doing these things is different than we did before.
Now may be a good time to meet with your Advisory Team: Financial Planner, Portfolio Manager, and Accountant to take stock of where you are at now and how the events of the past six months may have affected your planning. Determine if your plans are still unchanged or if you need to modify them to reach your long-term goals. Perhaps your budget for travel can be reallocated to other priorities or perhaps your priorities have now changed. Paying off your debts may have now moved up on your list of priorities to ensure you are in a better position in the future, should something like this ever happen again.
Assess your cash flow and look at your expenses to determine what is necessary and what is not. My wife and I did just that a few months ago, even though we were both still working. We reviewed our current expenses and realized that we were not really using our home phone since we both have cell phones and that paying for cable TV when we rarely watched it was really not a good use of our financial resources. We looked at our vehicles and decided to sell one of them since it was rarely being driven, but was costing us to maintain and insure. Since we were making changes to our auto insurance anyways, we spoke with an insurance broker who was able to save us even more money on our remaining vehicles and home insurance policies. With these and a few other minor changes, which have not impacted our lives at all, we were able to save over $5,000 each year. Reviewing your monthly and yearly expenses to determine if they truly add value to your life is a good place to start. You can then decide where to reallocate those funds to, be it retirement savings, savings for children's education, paying down debts, replacing an aging vehicle or maybe helping others.
Given that most investment portfolios have been affected by the stock market declines and interest rates are at historic lows, now would also be a good time to update your retirement planning to determine if you need to save more, work longer, adjust your expectations for income in retirement or make changes to your portfolio to still reach your original goals.
Now that you've reviewed your cash-flow, expenses and retirement planning, I would suggest reviewing your risk management planning. Have your Insurance Advisor review your life and disability insurance contracts, update your risk assessment in the event that you die prematurely or become disabled and are unable to work. This step is particularly important considering employment changes whereby the surviving spouse may not be able to rely on their employment income or with the loss of employment one may be left without life and disability insurance once provided by their employer. Insurance companies are also changing the way they do business. Most are now accepting online or electronic applications without the Advisor having to meet the clients in person and many insurance companies are issuing insurance without medicals up to two million dollars of coverage. This is a great opportunity for those wishing to apply for insurance but not wanting the hassle of going through medical underwriting or having to get blood drawn.
And last but certainly not least, if you don't have Wills and Powers of Attorney (POA), contact a Lawyer who practices estate law and get them drafted. Remember, you can always change them after they've been completed, but there is nothing you can do to fix the mess created if you become incapacitated or die without them. If you have Wills and POA's, now is a good time to review them to determine if they still meet your needs or need to be updated. If you are a business owner, speak with your Lawyer about the value of employing a Dual Will Strategy, which could save your family thousands in probate fees.
With so many things going on during the pandemic and so many unknowns, it would be easy to ignore your financial planning, but it would not be wise to ignore it. As a matter of fact, ensuring your planning is up-to-date, will likely give you peace of mind during these unprecedented times.
A DJB Wealth Management Advisor can help you get started.