Virtual Trials – Expert Evidence: From an Accounting Expert's Point of View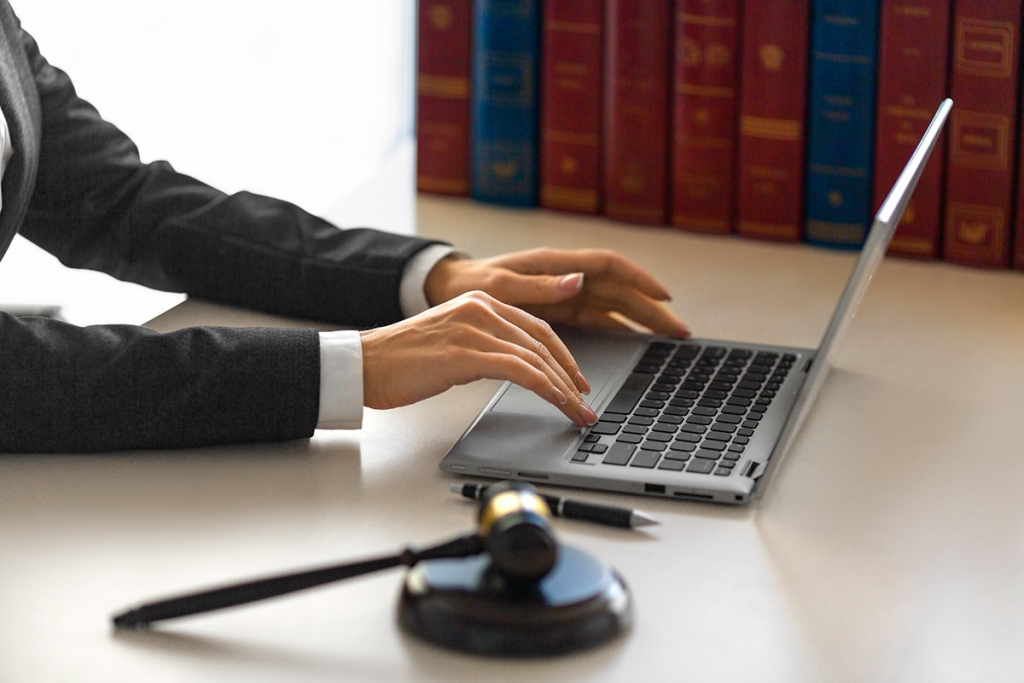 It's hard to believe we are still looking at holding virtual trials here in the fall of 2021. I provided evidence, via Zoom, at a virtual trial about a year ago, and then again in the spring of this year. In addition, I participated in a virtual mediation in April 2021 and gave virtual evidence in an arbitration in May-June 2021. I think we all hoped this would be behind us by now. And maybe there is hope. Dave Grebenc of our office gave "live in-person" expert evidence at a trial last month. So an end may be in sight.
However, having said that, I believe there may be times when virtual evidence may continue to be utilized even after this Covid issue is wrestled under control. For example, it may no longer be necessary to fly an expert in to give evidence. It is possible that evidence could be provided virtually instead. We have experience with this now and have seen that it can work. I'm not suggesting it is necessarily the 'preferred' method, but there may be times when it continues to make sense.
I am not a lawyer, but perhaps some comments from an expert witness may help other experts or help lawyers prepare their experts for virtual trial.  This is the goal of this article.
In general, I felt the process worked very well. I credit this, at least in part, to the preparation of the lawyers in organizing their documents so that they can be readily opened up "shared", and then being able to move quickly through those documents to find the relevant page.
Virtual court certainly had some definite advantages. No travel was required, and I did not have to spend time sitting idle, waiting in the court hallway/waiting room. Many times I have shown up at court, but then had to wait, sometimes for hours, to be called into the court room. With virtual court, I could at least sit at my desk and work on administrative work, including clearing emails, while I waited. In addition, this was the first time I attended court where I didn't have to shine my shoes first!
The following notes provide some thoughts on the preparation for, and attendance in, virtual court. Although many of the items may seem intuitive, hopefully it may serve as a good checklist of items to consider in preparing for virtual court.
Prior to court date
Have a discussion with your lawyer to ensure you understand the virtual court process, and determine what information you can have on your desk. You should likely clear off your desk completely, other than for a copy of your report and any other notes that you would generally take into a court room.
Review your schedules or other demonstrative evidence with your lawyer. Tables, etc that are fairly legible on paper, may be more difficult to read on screen.  You may want to simplify your schedules.  It is a good idea to have a practice Zoom (or other software) meeting with your lawyer.  As a note to lawyers – don't assume your expert has a good set up, or familiarity with the technology.
Ensure you have a clean copy of your report that doesn't have notes on it, in case they specifically require it.
Ensure you have the Zoom link and
Have a Bible, or desired Holy Book with you, if you desire. You may not normally have one in your office.
Dress appropriately. The process is a little less formal, but you shouldn't be.
Ensure you have plenty of extra water on hand, at your desk. There won't be a court assistant to refill your water.
Close Outlook / Messenger / Teams / etc on your computer. You don't want the 'ding' of messages coming in while you are testifying.  Put your office / house phone on Do Not Disturb, if possible.
Set up your computer so the camera is in front of you and you are speaking directly to the camera. Especially if you have multiple screens.  You don't want to have the camera on one screen, while you are facing a different screen.
During court
The process is a little less formal.

You don't stand when the judge enters.
Some lawyers don't wear their robes.
Most lawyers don't stand at a pedestal, they just remain seated.
However, 'you' should treat it just like regular court.
Enter the virtual waiting "room" early, but ensure you turn your video and microphone "off" until invited into the room. Be cautious because you may be invited in unexpectedly.  Remember to turn your video and microphone back on once in the room.  Also, it is good practice to turn the video and microphone back off while if you have to leave the room, such as during break, lunch, or if they ask you to leave the room for a while.
You will likely be asked to confirm that there is no-one else in the room with you.
You will likely be asked to confirm that you don't have any materials, or documents on your desk. Remember, depending on the angle of your camera, they may be able to see part of your desk.
In my first zoom court case, I was allowed to have and refer to my own copy of my report. For the second trial, I was told not to look at my own copy of my report unless specifically asked to.  However, when they started to refer to my schedules, I advised them the print was too small for me to see well, and so I was allowed to refer to my own copy.
A close-up of your face will be on the screen all the time. Therefore, be more cautious of facial reactions and expressions.
Everyone can see where your eyes are looking. If you try to have notes on a second screen, or on your desk, everyone will know you are looking there.
You can generally see everyone's face, right in front of you. This includes the judge, both lawyers, etc.  This is a great advantage, as it is easier to watch their facial expressions and reactions, to ensure they (especially the judge) are understanding what you are saying.  However, if/when someone shares their screens and puts reports / exhibits on the screen, you will likely see fewer people.  At one point, I could not see the judge at all.
As an accountant, I would likely not have to 'share' documents during trial. The lawyer has the documents and they share them.  However, during the virtual arbitration I attended, I often shared my screen, so it is a good idea to know how to do this.
When documents are shared on screen, especially charts of numbers, the print may be very small, making it very difficult to read. Don't hesitate to ask them to enlarge the image.
Standard Zoom tips and items to consider
If at home, ensure pets and children are not in the room.
If at home, ensure your family knows you are in Court, and not to come in.
Turn your cell phone off.
I used my laptop / desktop, rather than a cell phone or iPad. It is larger screen, and you don't have to hold it up to your face.
Ensure the camera is positioned so that your whole face shows on the screen.
Consider the use of head phones and / or microphone.
Pay attention to your background. Avoid having a lot of distracting clutter in the camera's view.
Avoid using 'computer fake backgrounds'. They often don't work that well.
Be careful of talking over other people. It is worse on Zoom, than in real life.  You need to be more careful not to start talking until the other person has completely finished speaking.
I personally hope to be back into live court settings again very soon.  Although the virtual process works, and it is important that we continue to hold trials during the pandemic, it is far less personable than live court.  However, as noted above, I can see where the use of virtual attendance may continue post-pandemic, in some situations.